Root canal treatment — also known as root canal therapy or endodontic therapy — is employed to save an infected or badly damaged tooth without having to remove and replace it. This occurs when a cavity extends fully to the pulp at the tooth's center, causing it to become infected and generally putting the patient in a good deal of pain. (Yet another reason to maintain semiannual dental checkups; a regular cleaning will help detect incipient problems and fix them before they get out of hand.)
Any sort of trauma — a blow to the head or jaw, for example — can also deeply damage a tooth's nerve and cause the pulp to become infected and eat away at the bone surrounding it, a condition known as an abscess. An infected pulp cannot heal on its own and must be treated; in some cases an infected pulp can even weaken a patient's entire immune system. It's a dangerous, painful condition that needs to be treated as soon as possible.
There are several symptoms of an infected pulp: sensitivity to hot or cold temperatures or sweets; pain; swelling; pain while biting; pain from pressure; or a bad taste that lingers in the mouth. The condition can also be symptom-free, however, making a regular checkup and examination imperative.
A root canal, when necessary, will clean the infected tooth pulp and disinfect the tooth canal or canals. (The only other effective treatment is full extraction.) Once the infection is cleared, the canals are filled to prevent further infection. We'll then usually place a crown to cover and restore the repaired tooth.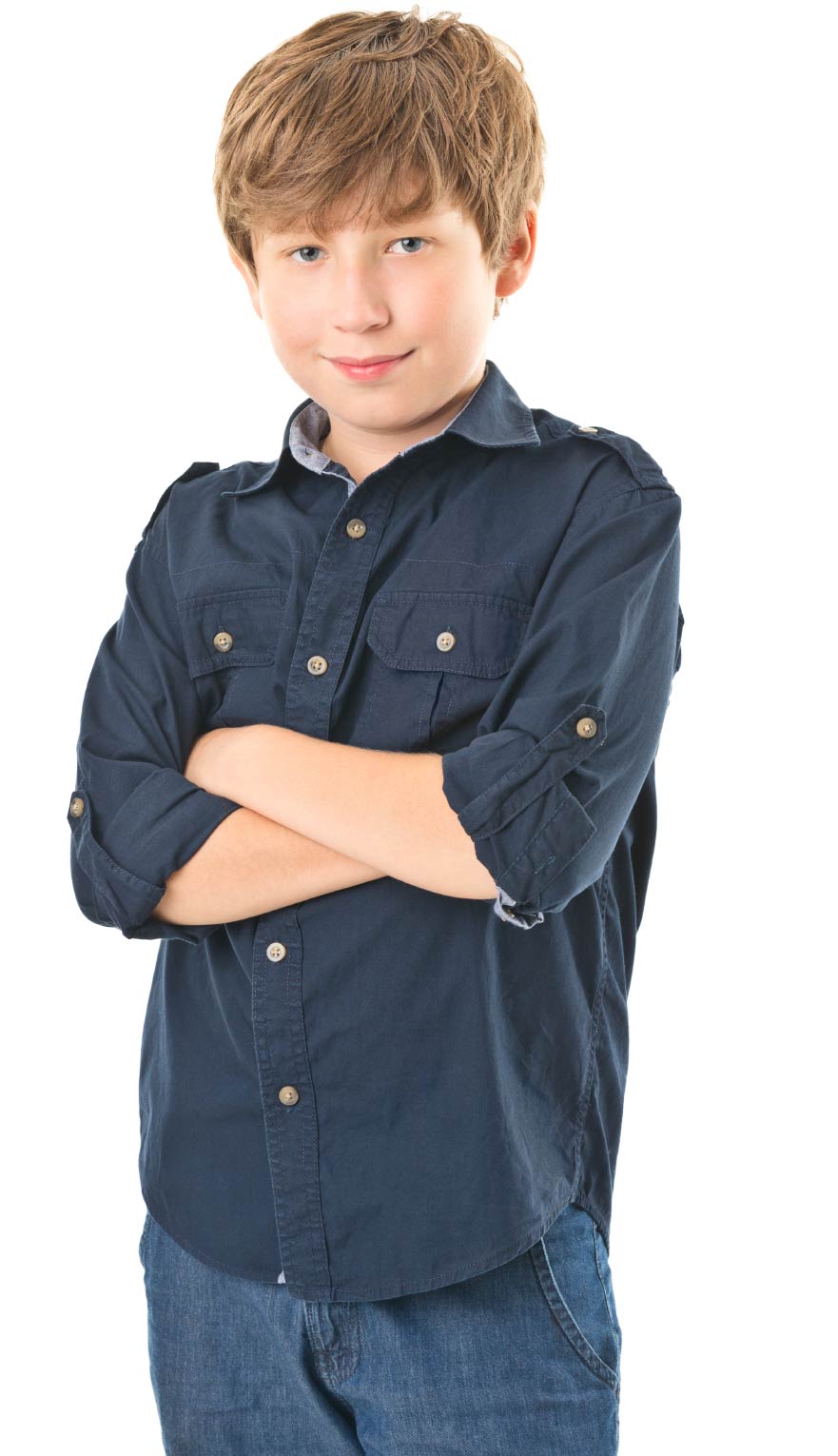 Are you ready to take charge of your child's oral health?
"Took my daughter to this office. Dr. Gibson is absolutely wonderful. She is extremely skilled and has an incredible bedside manner. Her office is beautiful and kid friendly. In fact, it's probably the nicest doctor's office I've ever been to."
– Marc R.
The entire staff, Dr. Gibson, the office, everything! Dr. Gibson relates to you and the kiddo, explains everything, and isn't rushed. The hygienists are so sweet and so patient, same with the front desk ladies. The decor is SO AWESOME. And they give treats/goodies as you're leaving. A five star rating is an understatement! Thank you, ladies!
– Amanda
Just took my 19-month-old daughter to her first dentist appt, and it was fantastic! The whole team was SO patient. Dr. Gibson easily took care of her, despite the squirming, and then blew bubbles with her! The office is adorable and the kids even get individual TVs while their teeth are cleaned… I wish Dr. Gibson was available to adults!
– Julie
Dr. Gibson is so wonderful! She's passionate and understanding and completely takes every patient and their needs to a personal level. She's got the tender touch all kids need when seeing their doctor, of any type. Her office is exceptional. It's so clean and modern yet so much fun for the little ones!
– Nicki F.